Welcome to the Discovery Center
Take your first step to owning a business in the homecare industry.
Industry Recognition
We're honored to have been recognized as much as we have by our industry peers. Most importantly though, these awards tell us we're doing things right.
#22 in Entrepreneur's Top100 Franchises to start with less than $100,000
#188 in Entrepreneur's Franchise 500

Website Support
Our corporate website provides all the information potential clients need to know about the services and care we provide. It also enables us to pass along leads to our franchisees. So, these contacts come to you already informed about Qualicare's services and quality of care.
Your franchise website showcases the broad offerings of Qualicare services while enabling you to customize your message and focus on key services for your area.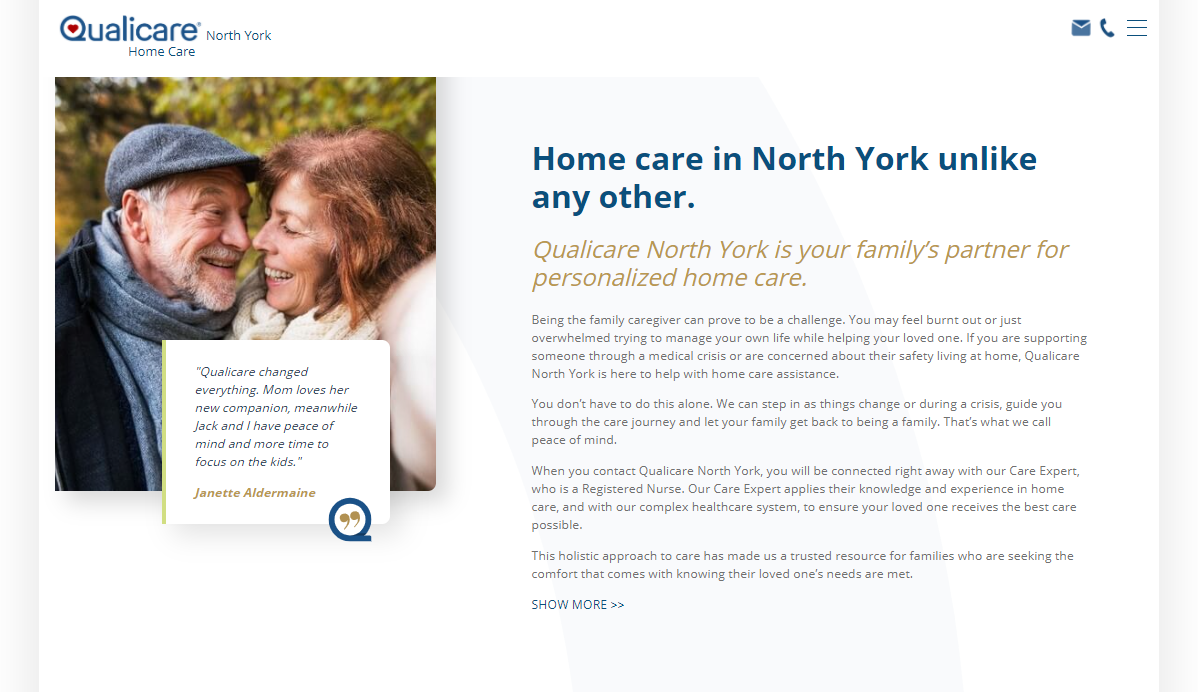 Social Media Support
If you're not experienced in social media, don't worry.
Our presence on various social platforms is designed to inform, engage and generate leads. And the best part is we take care of it for you! While you don't need to create the assets yourself, you will still want to add local content and campaigns relevant to your market.
The Qualicare Owner
Has a passion for going above and beyond.
Is a natural relationship builder.
Possesses excellent communication and people skills.
Has sales, marketing, networking, business operations/management or medical background.
Needs 50K in liquid assets (100K to 150K total investment).
Wants to be involved in the community and is driven to make a difference.
Lives within or close to their franchise territory.