Welcome to the Discovery Center
Take your first step to owning a business in the homecare industry.
"I care because...I know we can make a difference and we have for so many."
Steve Kidwell
San Diego
Video: What Pushed Our Franchise Owners to Qualicare
The Values that Drive Success
Qualicare is a family of committed business owners who share a unique philosophy of quality care and these core values:
Client Focused

Be the Difference

Better Together

Deliver Quality with Every Action

Transparent, Honest & Respectful

Listen, Learn & Grow

Beyond the Usual

Find the Joy
Video: What Our Core Values Mean to Our Business
Video: How the Unparalleled Services of Qualicare Work
Our 360
°

Approach: Our Secret Sauce

At Qualicare, we use a 360° Approach that ensures comprehensive care. Whether a senior needs help around the house, assistance taking a shower, or more complex and specialized care, our team provides solutions that meet the gaps families are struggling to fill.

A 360° Care Plan is developed and directed by a local Qualicare expert, who addresses a client's needs in four key areas.
Qualicare personal care makes sure clients can live safely in the home they know and feel comfortable in. Their families can rest easy knowing basic household needs are taken care of.
Whether for chronic illness or transitioning a senior home after being in hospital, Qualicare provides the specialized care that's needed. Our case management approach helps identify the right care professionals for the patients' needs.
We help our clients overcome loneliness with friendly conversation, outings, and general companionship. For most, this is the most critical element to recovery: the emotional care in being active socially.
Navigating the healthcare system and coordinating medical care is easier with the trusted assistance of a Qualicare Care Expert. We connect patients with verified and trusted medical professionals.
"360° Case Management that Qualicare offers is limitless. There's no end options. We've heard ideas here that haven't even crossed my mind and it's brilliant; I love it! And it's what a nurse dreams of. We can really help people and be innovative. There's just no room for that out there in the rest of the homecare world."

Brittany & Aaron Hawkes
Qualicare Franchise Owners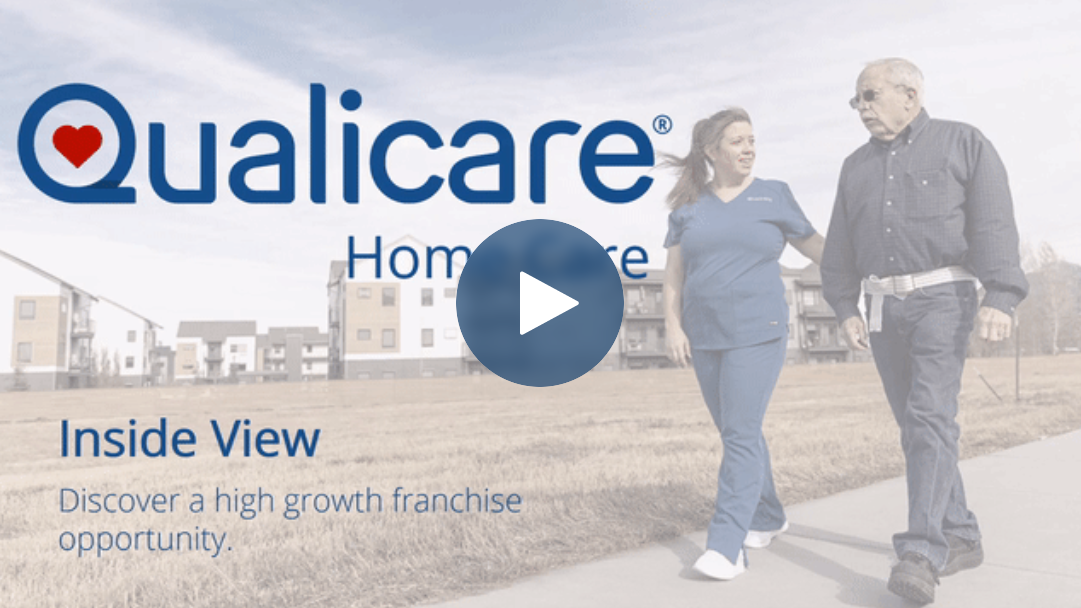 1. View "Inside View" Webcast
Watch the Qualicare Franchise Webcast to get a foundation of the business model and decide if this is a model you want to further discover with us.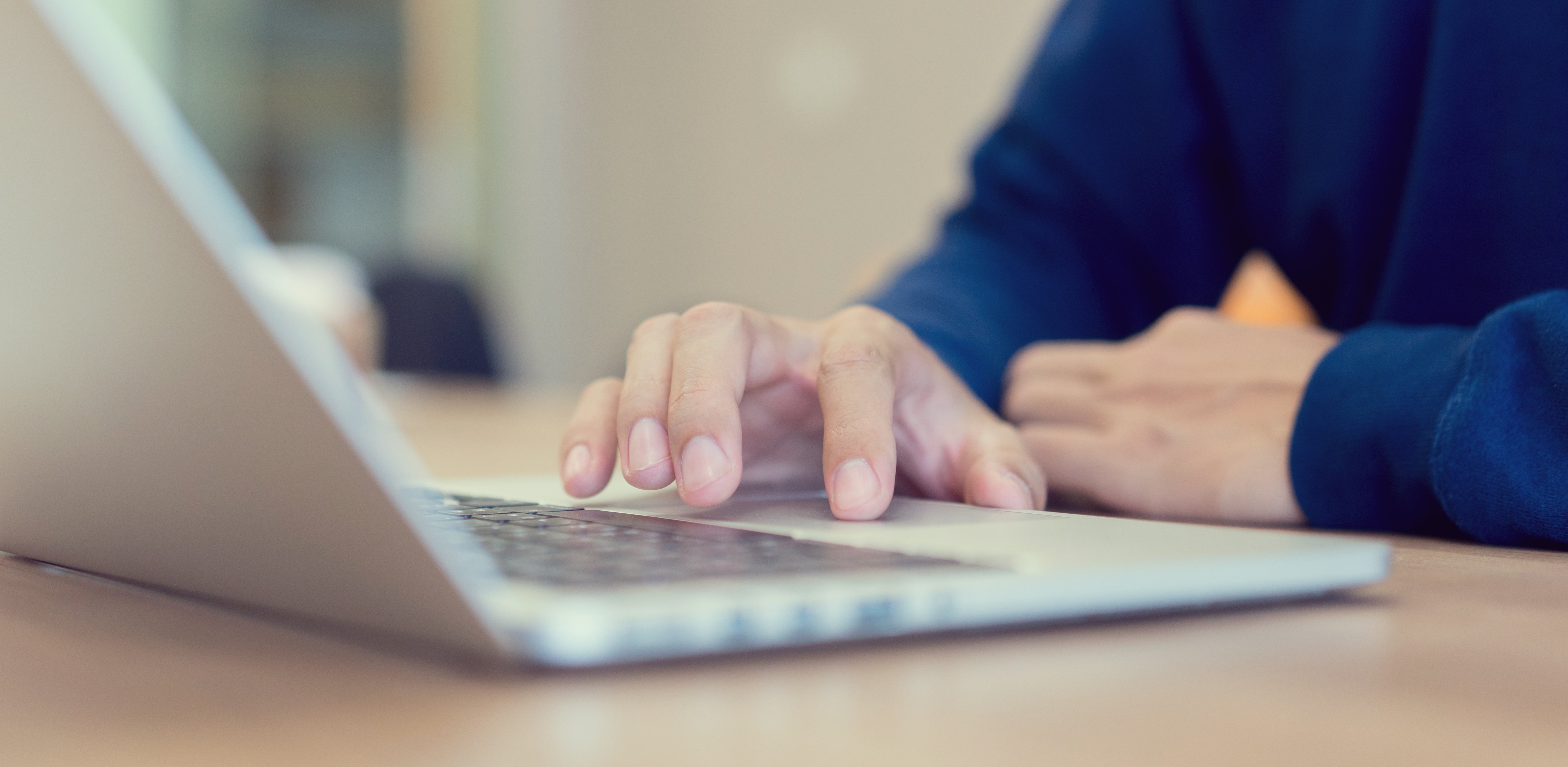 2. Complete Application
Fill out our Personal Confidential Questionnaire so that we can open a file for you and begin our Mutual Discovery Process.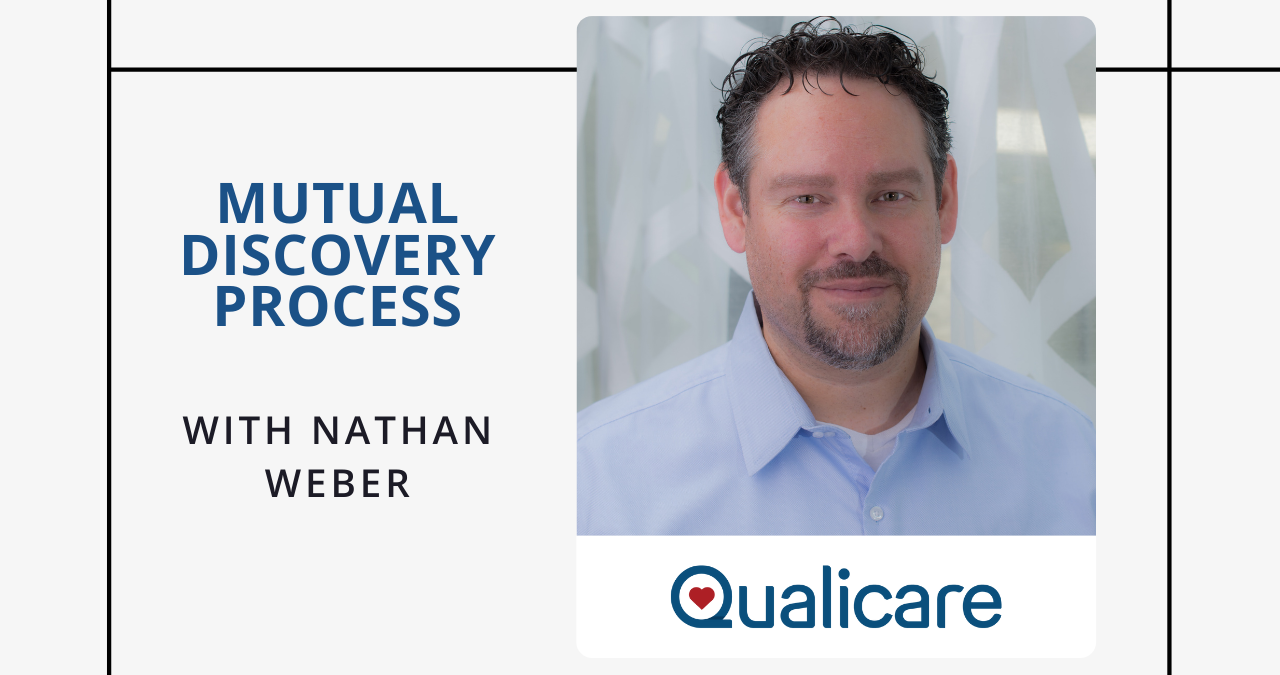 3. Mutual Discovery Calls
Begin a series of Mutual Discovery Calls with the VP of Franchise Development where you'll dig into the fit, model, requirements and opportunity with us.